Continually, we are upgrading our skills, broadening our knowledge, and looking for innovative solutions to raise the standards of our work to the highest level.
This is why we have created StropyCAD, which helps us to design precast reinforced slabs. StropyCAD is a plug-in for Autodesk AutoCAD and ZwSoft ZWCAD.
Key features:
Insert, edit, search, and generate bills of materials for structural members,
Insert, edit, search, and generate bills of materials for lintels,
Design hollow core slabs from different manufacturers or add custom ones.
Automatic distribution of slab with the choice of the optimum width of panels
Inserting hollow core slabs with installation openings
Modifications to the parameters of the slab
Sorting hollow core slabs including building stages, execution drawings.
Search for structural members, lintels, or HC slab of any parameters
Bill of materials
Count the total length of the linear entities, the areathe of polylines or number of text elements for the selected layer.
Create layouts with drawing frame and title block.
Reports with the ability to export to Microsoft Word, Excel, PDF
Free version StropyCAD Express with limited functionality for commercial and non-commercial use.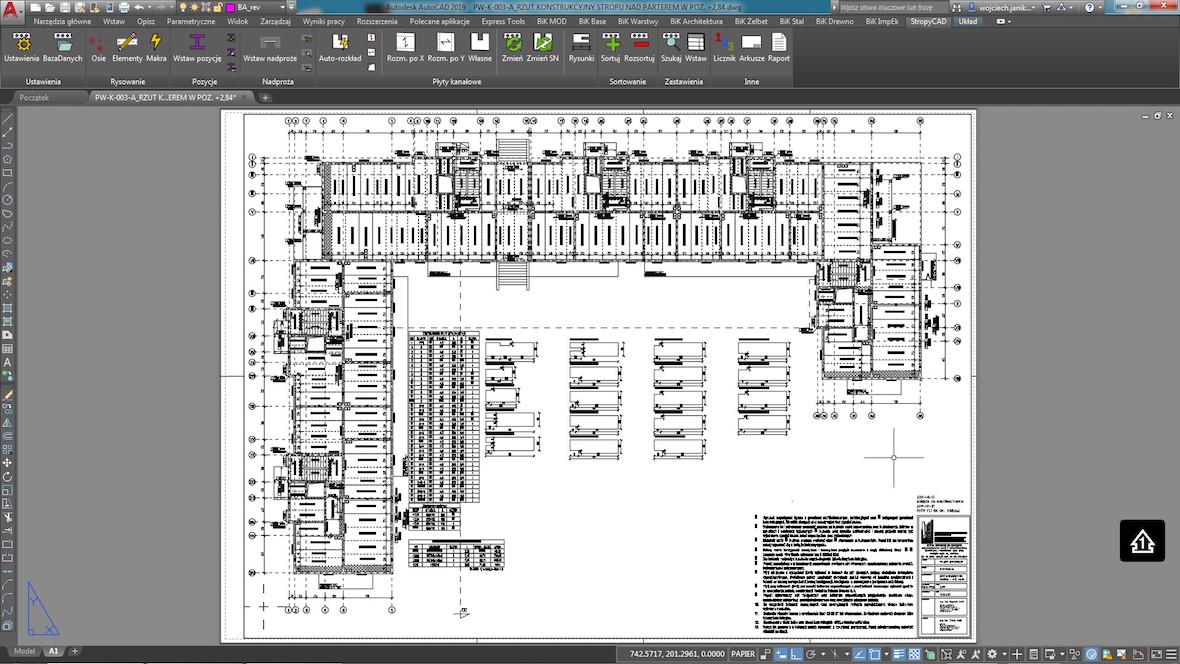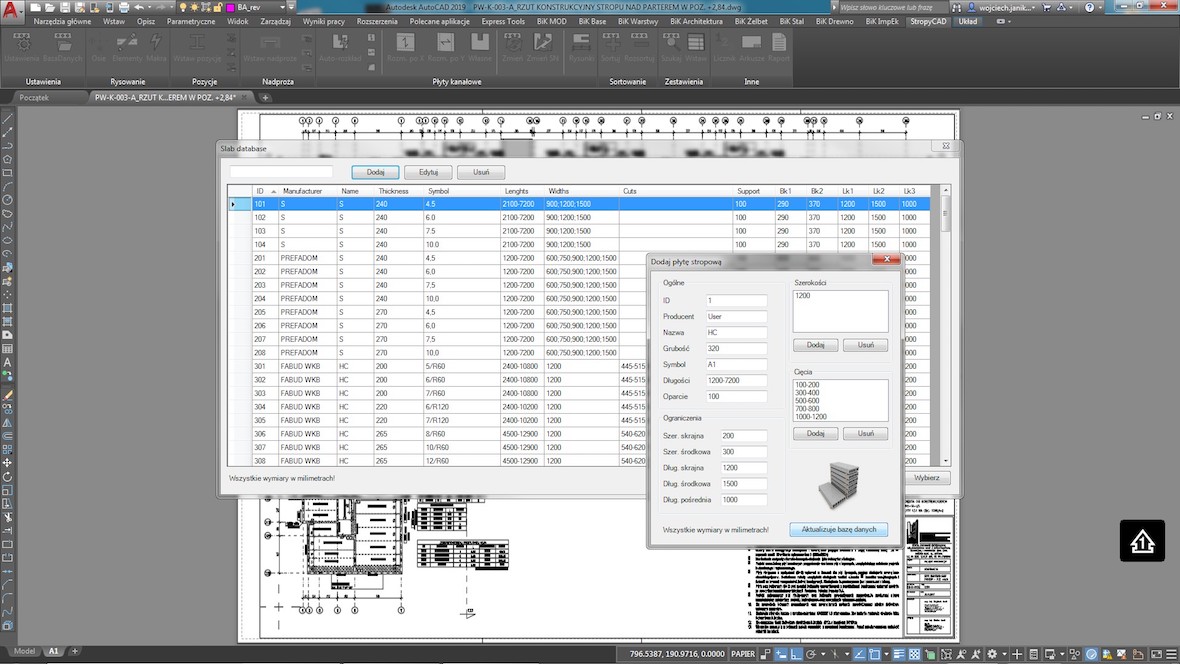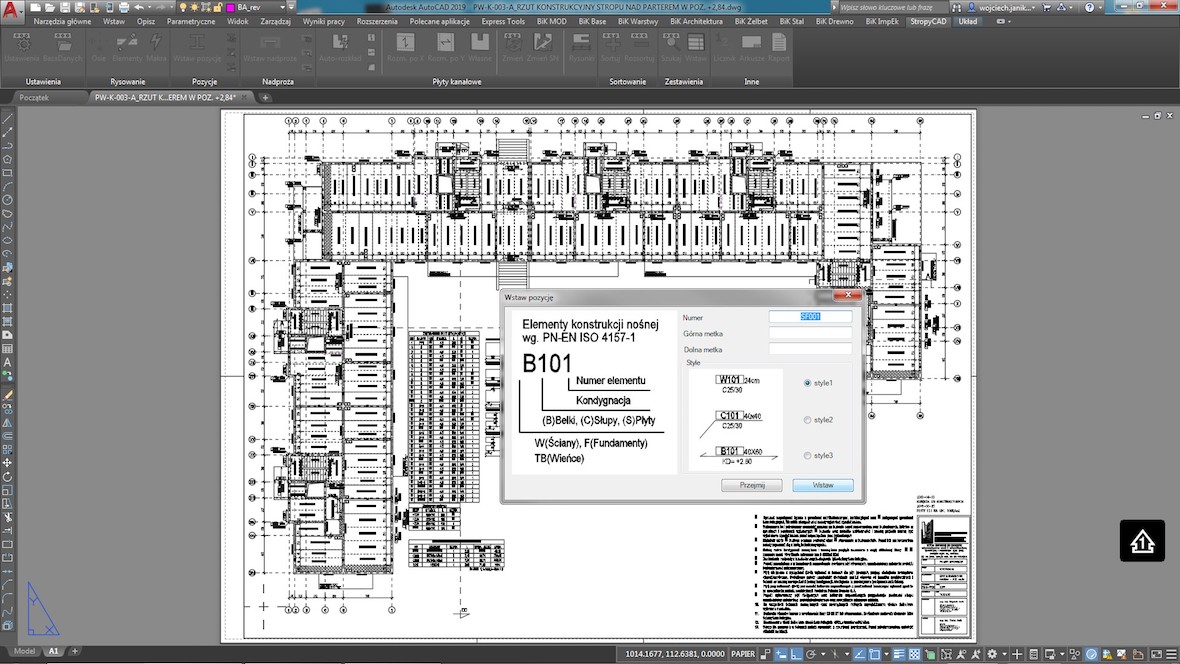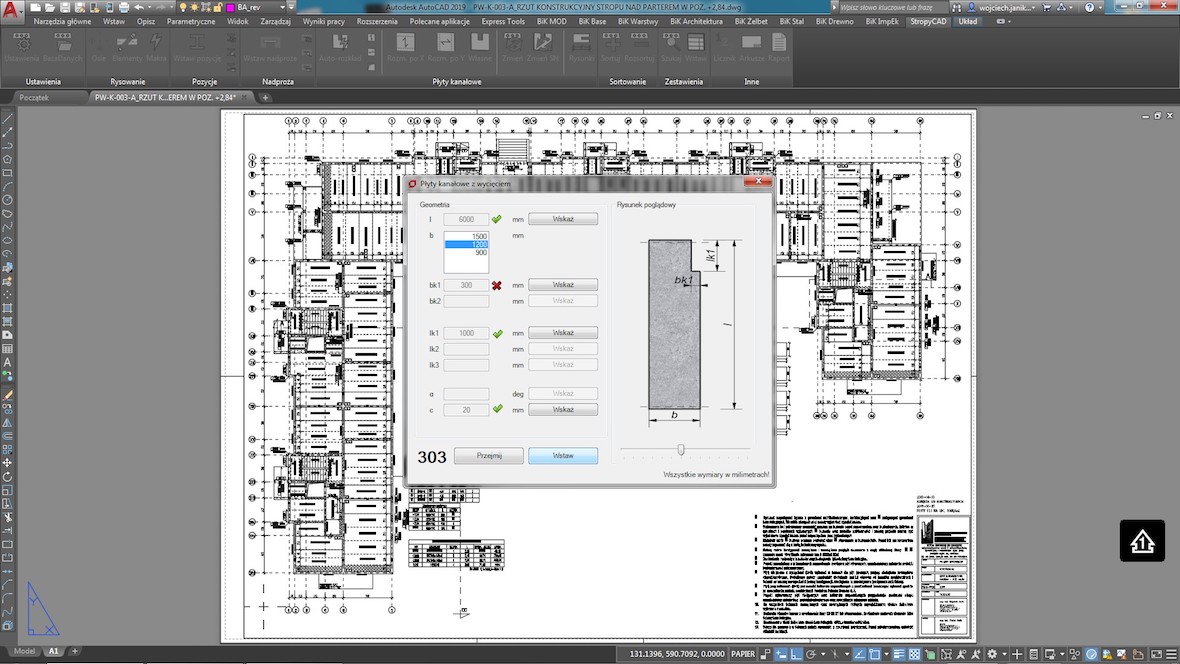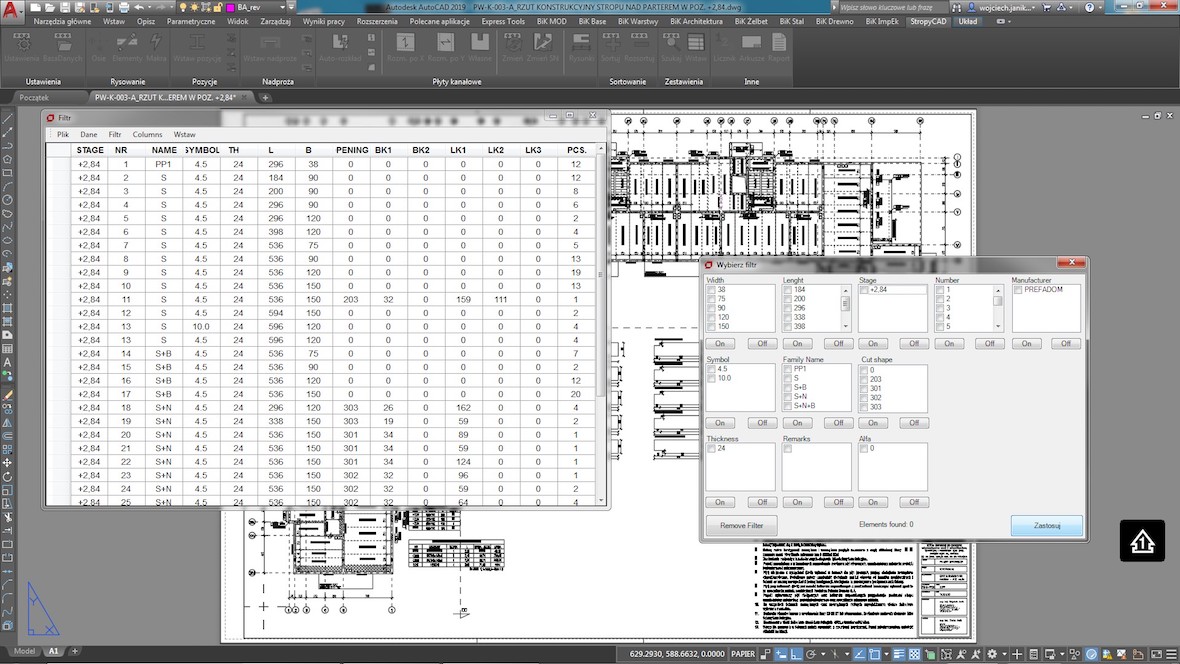 Kw-Kfi is a free software to calculate stiffness characteristic for typical masonry structures to support FEM calculation programs.
KONBET KALKULATOR SBN is a free software that helps to select precast concrete lintels of Polish manufacturer KONBET. It's a stand-alone application that helps to check possibility of using precast concrete lintels. It helps to choose proper lintel type depending on load and span taking tie-beam bearing capacity into consideration.
Key features:
Design openings with composite action between precast concrete lintels and tie-beams
Define various tie-beams depending on slab type (hollow-core slabs, beam-and-block or concrete slab)
Tabular preview for verification of calculations
Reports with general results of static calculation you can save or copy to clipboard.